Opening reception with the artist Thursday, July 2nd from 6-9 pm.
Exhibit dates are July 1st to August 15th.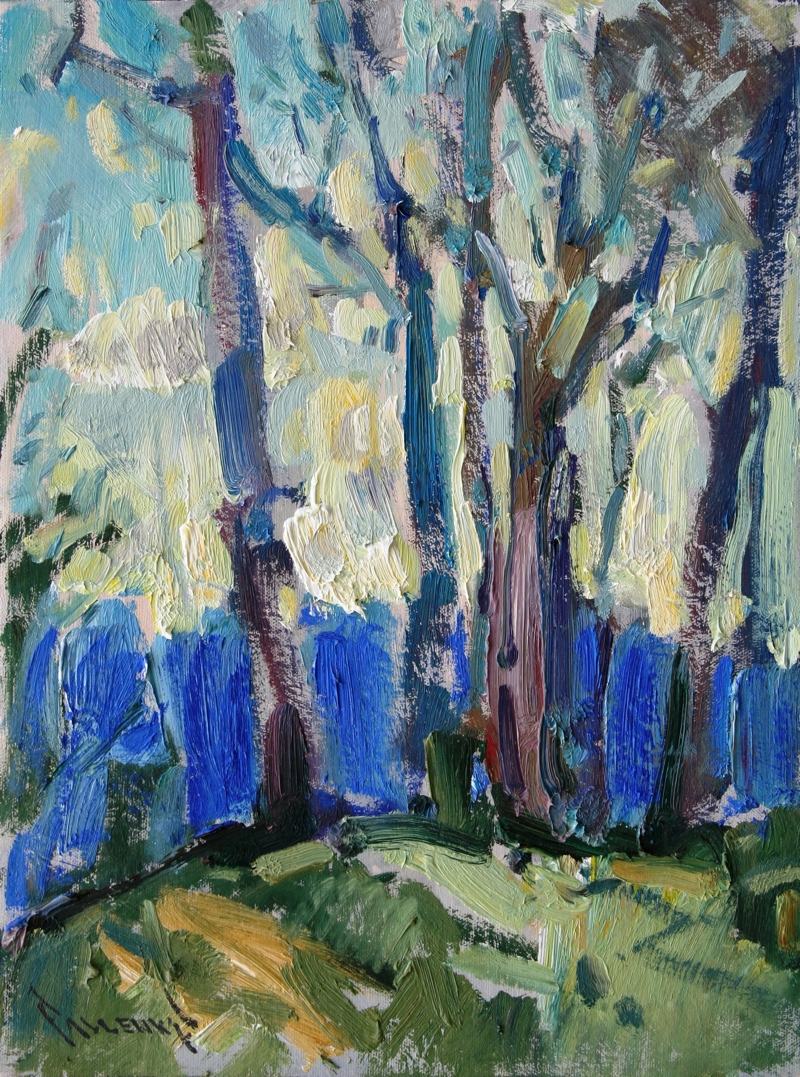 The gallery is pleased to present "Intimate Landscapes" paintings by Portland-based artist, Anton Pavlenko.
Anton's plein air oil paintings capture textured landscapes with effortless brush strokes, emphasizing an impeccable palette of color schemes. While his thick oil strokes don't yield a strict realist approach to landscapes, Pavelenko excels at replicating the mood and essence of his selected scenery. The paintings feature regional landscapes and sea imagery inspired by the Oregon coast.
About this recent work Anton writes: "Painting on location … is all about the process of discovery and response for me. It's an integral part of how and why I paint. My ears, nose and skin are no less important than my eyes when I'm outdoors. Painting en plein air allows me to truly feel the landscape with all my senses and better understand how to capture a whole moment in its essence.
My latest body of work has taken me back to places I've become intimately familiar with over the last several years. I believe that some nuances and subtleties of a particular landscape can only be realized over years of repetitive study and painting. I compare this to a relationship with a friend–the longer you spend time with them, the more they open up to you. This relationship is what keeps me from becoming bored and in search of 'new land' to paint. Like dilating eyes adjusting to the dark I've found new colors and textures in my outdoor studies and have started to explore new ways and techniques to express and interpret them in the studio."
Please join us for an opening reception with the artist Thursday, July 2nd from 6-9 pm. The exhibit dates are through August 15th.